BBQ Dinner at the Flat Rock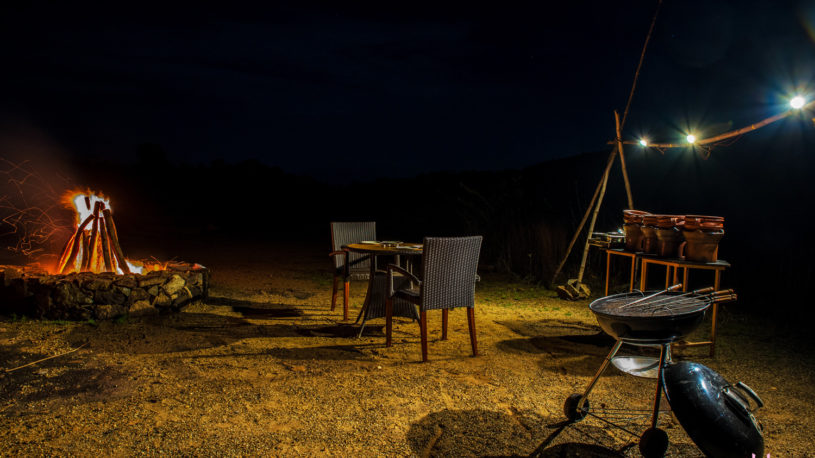 Enjoy a barbeque dinner with a camp fire at the "Flat Rock," a beautiful rock outcrop in the midst of the rubber plantation. Arrive here as the evening rolls in and wait for the sky to turn dark as night sets in. Enjoy your dinner under the star studden sky. Dance around the camp fire. Play some group games, sing songs, narrate ghost stories maybe! Perfect for family gatherings, reunion groups, corporate groups.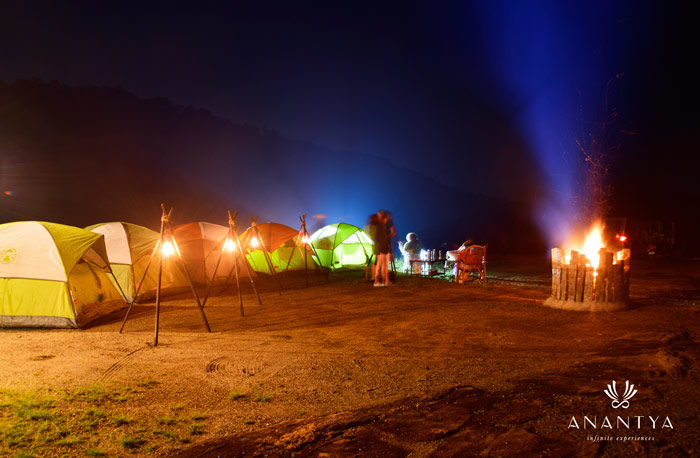 Gear up for a rugged outdoor camping experience. Striking a balance between bare basic to glamping, this campsite has tented accommodation and indoor plumbing! Ideal for school groups and corporate team building events. In this rugged outdoors is a rock cut amphitheatre for your team to gather. Participants will be engaged in rope activities like Burma Bridge, rope walking and climbing. Soft hikes, Plantation walks and bird watching can be included for a complete team outing.